Do you also think often back at your school time? I'm sure you do as I do. How you spent the days with your friends?
How you annoyed your teachers? What fun you had together?
And I'm sure you still own old photos of your grade and this is the perfect page kit to capture those old precious memories.
But because of the versatility of this page kit it is also greatusable of the newer school photos like you can see on the sample pages.
Content:
10 Beautiful Textured papers
11 Extra papers (Modified versions of the originals)
1 ABC - Book
1 Blackboard
1 Branch
1 Brush
1 Calculator
3 Pieces of chalk
1 Clock
1 Color Palette
2 Colored Pencils
1 Curled Ribbon
1 Dip Pen
1 Fastener
4 Flowers
1 Foliage
5 Frames
1 Lace
1 Letters
2 Old Papers
1 Pencil
3 Pieces Of Pencilshaperner Trash
1 Pens In A Cup
1 Ruler
1 Old School Bag
2 Screws
1 Slide Rule
1 Splatter
1 Splotch
4 Tabs With Words
1 Tab Blank
1 Old School Table
1 Tag
2 Tapes
1 Window
1 complete Alpha with upper- and lowercase letters, numbers and special charcters
I have included the elements in a shadowed as well as a non shadowed version in separate
folders.
The elements are created at 300 dpi for high printable quality and saved in .png file format to preserve transparency!
Papers are 12x12 (3600x3600px) created at 300 dpi and saved in .jpg file format
S4H/S4O friendly!
--->
Sign up for my newsletter
here
to get exclusive Freebies and exclusive
Coupons, be always notified early about sales, new stuff and what else is going on!
Studio Manu - Latest Newsletter Freebie: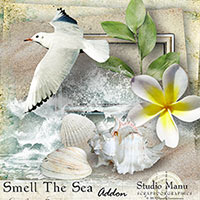 If you like this product you might also like these
All together from this collection is also available at a special discount here:
Back To School - Bundle