Coffee anyone?
This kit includes over 40 wonderful and unique elements - 10 papers (different versions again of most of the papers so total amount is 30 papers) - and a complete Alpha Set with upper- and lowercase letter, numbers and special characters.
Content:
10 Beautiful Textured Papers
(different versions of most of the papers make a total amount of 30 papers)
2 Bows
2 Butterflies
2 Buttons
3 Pieces Of Chocolate
1 Clock
1 Coffee Beans Overlays
1 Coffee Grinder
1 Coffee Service
1 Coffee Tin
2 Coffee Powder Overlays
1 Crochet
1 Cup Of Coffee
5 Flowers
1 Foliage
4 Frames
1 Ivy
1 Label
1 Mat
1 Net
1 Old Coffee Ticket
1 Picture
3 Pieces Of Cake
1 Plate
1 Ribbon - Curled & Knoted
1 Ribbon - Flat
1 Steam
1 Sugar Tin
1 Ball Swirl
1 Vintage Photo
1 Complete Alpha set with upper- and lowercase letters, numbers and special characters
I have included the elements in a shadowed as well as a non shadowed version in separate
folders.
The elements are created at 300 dpi for high printable quality and saved in .png file format to preserve transparency!
Papers are 12x12 (3600x3600px) created at 300 dpi and saved in .jpg file format
1 Paper comes in .png file format
S4H/S4O friendly!
---> Sign up for my newsletter here to get exclusive Freebies and exclusive
Coupons, be always notified early about sales, new stuff and what else is going on!

Studio Manu - Latest Newsletter Freebie: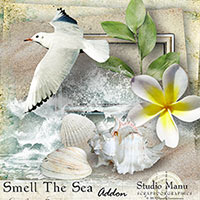 If you like this product you might like these too:
Want to save even more $$$?
Coffee Time - Bundle