My Grandparents, both Grandma and Grandpa, loved working, planting in the garden
and to reap all the fruits and then make jelly and juice out of it.
And as I was a child I spent my holidays often with them in their garden
and I remember as it was yesterday how I loved helping my Grandparents with the Garden Work.
And wanted to know many things exactly: Grandma, what are you doing here? How is that flower called?
Why does it take so long till it blooms? Grandpa was more for the tomatoes and the threes
and the lawns. Oh yes, it was such a great time I'll never forget.
And there are still many photos that need to be scrapped so it was finally time to make this beautiful
Grandma's Garden Page Kit.
It includes everything you need like 10 backgrounds (+ 6 extra backgrounds),
lots of flowers and flower elements. Old wooden things like I saw in my Granparents
garden (Bench, Window, wheel barrow ....), old hantools, shovels, bird and butterfly ...
and of course not to forget the frames.
Content:
10 Beautiful Textured Papers
6 Extra Papers (modified versions of the originals)
1 Bench
1 Bird
1 Branch
1 Butterfly
1 Dibber
1 Doily
1 Fence
3 Flowers (1 comes in two versions)
1 Flowers Bundle
4 Frames (1 comes in two versions)
1 Handtool
1 Lace
1 Lantern
1 Lock Bundled With Key On String
1 Mat (2 Colors/Textures)
1 Piece Of Old Wood
2 Overlays
1 Pressed Flowers (Bundled)
2 Roses
2 Shovels
1 Messy Stitch
2 Tags
1 Wagon Wheel
1 Wheel Barrow
1 Window
1 Complete Alpha with uppercase letters, lowercase lettersnumbers and special characters.
I have included the elements in a shadowed as well as a non shadowed version in separate
folders.
The elements are created at 300 dpi for high printable quality and saved in .png file format to preserve transparency!
Papers are 12x12 (3600x3600px) created at 300 dpi and saved in .jpg file format
S4H/S4O friendly!
>>>
Sign up for my newsletter
here
to get exclusive Freebies and exclusive
Coupons, be always notified early about sales, new stuff and what else is going on!
Studio Manu - Latest Newsletter Freebie: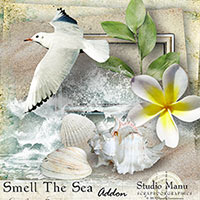 If you like this product you might also like these
All together from this collection is also available at a special discount here:
Grandma's Garden - Bundle