I love Lilies Of The Valley and soon they will bloom and I can't wait to see them.
Joyful is a wonderful digital scrapbooking page kit for the upcoming Spring Season and
it includes everything you need to capture every moment in this joyful springtime!.
It includes everything you need like 10 backgrounds (+ 6 extra backgrounds),
lots of (springy) unique elements (branches, lilies of the valley, flowers, bird, butterfly ...) and a lot to adorn
your pages like Overlay and doily, grass, ... and also the important essentials
like frames, fasteners (screw, hinge), tag.
Content:
10 Beautiful Textured Papers
6 Extra Papers (modified versions of the originals)
1 Barometer
1 Bingo Card
1 Bird
1 Book
1 Branch
2 Butterflies
1 Butterfly Charm
1 Butterfly Charm With Needle
1 Cart Wheel
1 Clock
1 Doily
1 Frence
5 Flowers
4 Frames
1 Gear
1 Grass Bundle
1 Hinge
1 Lamp/Lantern
2 Leafs (Lily Of The Valley)
3 Lilies Of The Valley
1 Sheet Of Music
1 Needle
1 Overlay
1 Screw
1 Tag
1 Complete Alpha with uppercase letters, numbers and special characters.
I have included the elements in a shadowed as well as a non shadowed version in separate
folders.
The elements are created at 300 dpi for high printable quality and saved in .png file format to preserve transparency!
Papers are 12x12 (3600x3600px) created at 300 dpi and saved in .jpg file format
S4H/S4O friendly!
>>>
Sign up for my newsletter
here
to get exclusive Freebies and exclusive
Coupons, be always notified early about sales, new stuff and what else is going on!
Studio Manu - Latest Newsletter Freebie: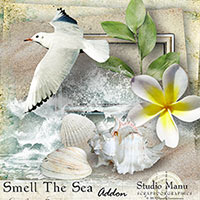 If you like this product you might also like these
All together from this collection is also available at a special discount here:
Joyful - Bundle