Use this awesome kit to scrap the pictures of your hard working hubby or your little working man - or girl ;) - even pets are possible like you can see on the sample layouts.
Lots of awesome and unique elements, a complete alpha set and 10 beautiful textured papers are included.
Most of the papers come in different versions so in total are 19 papers included.
Content:


10 beautiful backgrounds (different versions of some of the papers - total 19 papers)
1 Old Book
2 Tins
1 Cupboard
1 Fastener
1 Folding Ruler
1 Foliage
4 Frames
1 Grid
1 Hammer
1 Hat
1 Hook
2 Lamps
1 License Plate
2 Metal Chains
2 Nails
1 No Smoking Sign
1 Piece Of Old Metal
1 Clustered Pins
1 Rope
1 Ruler
1 Saw
1 Piece Of Sawdust (cluster)
1 Scatter
1 Scissor
2 Screws
1 Spray
1 Steering Wheel
1 Toolbench
1 Vise
1 Water Level
1 Wheel Rim
1 Stacked Wheels
1 Complete Alphaset with upper- and lowercase letters, numbers and special characters


I have included the elements in a shadowed as well as a non shadowed version in separate
folders.
The elements are created at 300 dpi for high printable quality and saved in .png file format to preserve transparency!
Papers are 12x12 (3600x3600px) created at 300 dpi and saved in .jpg file format.
S4H/S4O friendly!
>>>
Sign up for my newsletter
here
to get exclusive Freebies and exclusive
Coupons, be always notified early about sales, new stuff and what else is going on!
Studio Manu - Latest Newsletter Freebie: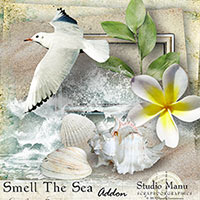 If you like this product you might like these products too: