You build your new home? Or renovated or modernised it?
With the Kit *New Home* you can preserve all your memories (or adventures) you
experienced with while building your house or renovating or modernise it.
It is full packed with lots of awesome, unique and really usable things home building and renovating/modernise related.
Also included is a full Alpha Set and 10 beautifully extured Papers, most of them in different versions (total are 25 papers included).
Content:
10 Textured papers (with different versions 25 papers total)
1 Bow
1 Brick Trowel
1 Carpenter Pencil
1 Piece Of Chicken Wire
1 Door (in two versions)
3 Fasteners
1 Fence
1 Flower
1 Folding Ruler (not folded out)
1 Folding Ruler (folded out)
4 Frames (Paper, 2 Wooden, Rope)
1 Bundle Of Grass
1 Hammer
1 Key
1 Ladder
1 Leaf
1 Leafs Overlay
1 Lumber
1 Mailsbox
1 Nails Overlay
1 Oberlay
2 Piles Of Washer
1 Roof Truss
1 Saw
1 Sawhorse
2 Sawhorses With Lumber On It
2 Screws
2 Screw Heads
1 Spirit Level
1 Spruce
2 Stacks Of Bricks
1 Stack Of Wood
1 Stairs
1 String
1 Sunflower
1 Tag
1 Tendril
1 Wall
1 Window
1 Alpha Set (uppercase letter, numbers and characters: ?!./[] )
I have included the elements in a shadowed as well as a non shadowed version in separate
folders.
The elements are created at 300 dpi for high printable quality and saved in .png file format to preserve transparency!
Papers are 12x12 (3600x3600px) created at 300 dpi and saved in .jpg file format
S4H/S4O friendly!
>>>
Sign up for my newsletter
here
to get exclusive Freebies and exclusive
Coupons, be always notified early about sales, new stuff and what else is going on!
Studio Manu - Latest Newsletter Freebie: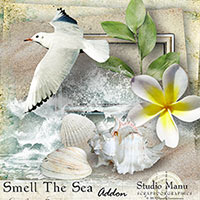 If you like this product you might like these too
:
Want to save even more $$$?
Please check out
New Home - Bundle: