A wonderful Love/Romantic/Wedding Page Kit with a Taste Of Winter.
Content:
10 Textured Papers +
15 Extra Papers (modified versions of the originals)
1 Birdy Swirly
3 Branches (one is embellished with blue hearts and beads)
1 Chain
1 Crochet
1 Curled Ribbon
1 Diamond Heart
1 Feather
1 Fern Leaf
2 Fabric Flowers
5 Frames
1 Canlde In Glass
2 Glitter Leafs
2 Heart Overlays
1 Ivy
6 Labels (each with text and blank)
1 Mat
1 Orchid
2 Pigeons
1 Pair Of Rings (in silver & golden)
3 Roses
3 Snowflakes
1 Swirl
1 Journaling Card
2 Tulle
1 Complete Alphaset (upper- and lowercase letters, numbers, characters)
I have included the elements in a shadowed as well as a non shadowed version in separate
folders.
The elements are created at 300 dpi for high printable quality and saved in .png file format to preserve transparency!
Papers are 12x12 (3600x3600px) created at 300 dpi and saved in .jpg file format
S4H/S4O friendly!
>>>
Sign up for my newsletter
here
to get exclusive Freebies and exclusive
Coupons, be always notified early about sales, new stuff and what else is going on!
Studio Manu - Latest Newsletter Freebie: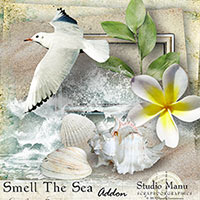 If you like this product you might also like these
Want to save even more $$$ ?
Only You - Bundle