Capture all your summer adventures and memories from your last vacation or even a weekend trip or a day at the lake.
This kit is more about evething you can find on a lake, like the trees, not palm treees but spruce, not seashells but canadian geese and squirells and deers. Also a Hammock and a little clothesline which you can hang from tree to tree. And of course something to read while you relax on the lake.
Content:
10 beautiful textured papers (different versions of some of the papers, so total are 20 papers included)
1 Beachumbrella
1 Book
1 Branch
1 Bulrush
1 Canadian Goose
1 Canoe
1 Clothesline
1 Cloud
1 Deckchair
1 Deer
1 Drift Wood
1 Fire
1 Fishing Rod
3 Flowers
4 Frames
1 Hammock (saved as .png and .psd for easy sitting someone inside the hammock)
1 Ivy
1 Net
4 Different Sand Overlays
1 Smoke for the fire
1 Splash
1 Squirell
1 Sun
1 Sunlight
1 Sunglasses
1 Swimming Duck
1 Towell
1 Tree
1 Wood
! Alphaset with uppercase letters, numbers and special characters
I have included the elements in a shadowed as well as a non shadowed version in separate
folders.
The elements are created at 300 dpi for high printable quality and saved in .png file format to preserve transparency!
Papers are 12x12 (3600x3600px) created at 300 dpi and saved in .jpg file format
1 Paper comes in .png file format
S4H/S4O friendly!
>>>
Sign up for my newsletter
here
to get exclusive Freebies and exclusive
Coupons, be always notified early about sales, new stuff and what else is going on!
Studio Manu - Latest Newsletter Freebie: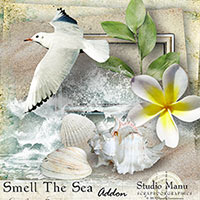 If you like this product you might like the following designs too:
Want to save even more $$$?
Please check out the *
Summer At The Lake - Bundle
* with everything in it!