These are just the elements from the
*Vintage Song* Page Kit
.
Note: Please do not purchase them if you already ordered the complete Page Set.
Content:
1 Open Book
1 Branch
1 Butterfly
1 Charm (two versions)
1 Curled Lace
1 Dip Pen
1 Dried Grass (two colored versions)
1 Fastener
1 Feather
5 Flowers
4 Frames
1 Grass (two colors)
1 Ivy
1 Key
1 Lantern (comes with and without light)
1 Messy Stitch
1 Metal Element
1 Nest Box
1 Overlay
1 Layered Overlay (comes complete as well as the layers in their several parts)
1 Pocket Watch
1 Ribbon
1 Screw
1 Curled Sheet Music
1 Sparrow
1 Wagon Wheel
1 Wreath
I have included the elements in a shadowed as well as a non shadowed version in separate
folders.
The elements are created at 300 dpi for high printable quality and saved in .png file format to preserve transparency!
S4H/S4O friendly!
>>>
Sign up for my newsletter
here
to get exclusive Freebies and exclusive
Coupons, be always notified early about sales, new stuff and what else is going on!
Studio Manu - Latest Newsletter Freebie: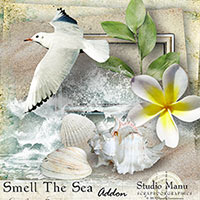 If you like this product you might also like these
All together from this collection is also available at a special discount here:
Vintage Song - Bundle
Additionally available in this serie this awesome Photo Masks:
Vintage Song - Photo Masks