Isn't Autumn such a wonderful season? The world seems painted
with the most shimmering colors. The kids have somuch fun playing
with the falling leafs or wade through puddles.
We are spending more time inside on coolish and rainy days,
crafting and playing with our kids.
On nice and sunny days we try to make the most of the last sunbeams.
A few happenings come up in this season like Halloween, Thanksgiving, Oktoberfest ...
The kit includes a lot of the awesome, unique, colorful fall theme
elements (like pumpkins, leafs, overlays, fall tree, mushrooms, a crow,
a hedgehog ... and many many more) and 10 beautiful Fall Papers (+ 10 extra papers) and a complete Alpha Set (uppercase letters, numbers, extra characters to make the most terrefic scrapbooking layouts and albums.
>>> Sample Layouts
may contain also Backgrounds from the separately available
Fall Into Autumn - Scene Papers
Set
Content:
10 beautiful textured Papers
+ 10 extra papers (modified versions of the originals)
1 Acorn Overlay
2 Apples
1 Bench
1 Blackberries on leafs
1 Branch
1 Butterfly
1 Crow
1 Piece of deco (buckeye on leafs)
1 Dogrose
1 Fall Tree
2 Flowers
1 Fly Agaric
1 Fog
3 Frames (1 comes in two versions)
1 Hedgehog
1 Indian Corn
1 Lantern (comes with & without light)
2 Leafs
1 Leaf Overlay
1 Leafs On Twig
1 Moss
2 Mushrooms
1 Peach
3 Pumpkins
1 Rain Overlay (12 x 12)
1 Screw
1 Stampframe (3 Pictures)
1 String
2 Sunflowers
2 Umbrellas (opened and closed)
1 Window (two versions)
1 Complete Alpha with uppercase letters, numbers and extra characters.
I have included the elements in a shadowed as well as a non shadowed version in separate
folders.
The elements are created at 300 dpi for high printable quality and saved in .png file format to preserve transparency!
Papers are 12x12 (3600x3600px) created at 300 dpi and saved in .jpg file format
S4H/S4O friendly!
>>>
Sign up for my newsletter
here
to get exclusive Freebies and exclusive
Coupons, be always notified early about sales, new stuff and what else is going on!
Studio Manu - Latest Newsletter Freebie: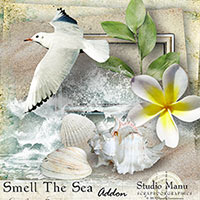 If you like this product you might also like these
---