S4H/S4O friendly!

save $$$ when you buy the Pillars Of Love Bundle with everything in it:

What is included:

*Pillars Of Love* - Glitter Styles
you get 6 glitter seamless textures saved in high quality jpg format and a layer style .asl file
*Pillars Of Love* - The Papers
Included are 10 beautiful textured papers created at 300 dpi.
Size is 12x12 (3600x3600 px).
Also included 9 extra papers in modified versions of the originals - total 19 papers included.
*Pillars Of Love* - The Elements
Content:

1 Bird
1 Book (Closed)
1 Open Book
1 Branch
1 Bundle Of Grass
2 Butterflies
1 Door (Wooden)
1 Door Knocker
4 Flowers (2 of them come in 2 versions each)
6 Frames
1 Gear
1 Ivy
1 Lace Piece
1 Lantern (with and without light flair)
1 Leaf (comes in two colors)
1 Mat
3 Overlays (brushes and sparkling)
2 Piecs Of Tape Measure
1 Pillar
1 Pocket Watch
1 Ribbon
1 String
1 Swirl

I have included the elements in a shadowed as well as a non shadowed version in separate
folders.
The elements are created at 300 dpi for high printable quality and saved in .png file format to preserve transparency!
*Pillars Of Love* - Stacked Papers
Contains 4 Stacked Papers. Included in this pack are .jpg files as well as .psd files for easy clipping a frame or embellishment or photo between background and elements (Top Layer)
*Pillars Of Love* - Clusters
A set of 6 Clustered Elements / Frame Clusters.
Shadows already added.
6 Clusters come without frame and 6 Clusters come with already frame added.
So for your own creativity and needs you can choose your own frames or use the finished Frame Clusters.

Sign up for my newsletter here to get exclusive Freebies and exclusive
Coupons, be always notified early about sales, new stuff and what else is going on!

Studio Manu - Latest Newsletter Freebie: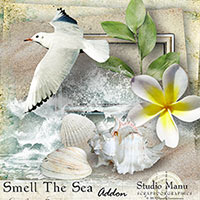 If you like this product you might also like these too: