I preserve the memories of my Grandmother and Grandfather I have. Not only the fun we had as I was a child and spend a lot of time with them, but also I still remember how my Grandmother made for example the Christmas stollen, how my Grandfather planted and cultivated and cherished his fruit trees and vegetables in the garden.

All those little things I saved and still do it the same way today. Sometimes I even say to my kids in certain cases:
My Oma always said ... these are time-honored traditions.
Time Honored Glow is the perfectkit for you to capture all those precious memories and traditions.
Many gorgeous and unique elements included, also a total of 18 background papers
and 1 complete alpha set (uppercase, lowercase, numbers, characters) to make the most terrefic scrapbooking layouts and albums.
Content:
10 beautiful textured Papers
+ 8 extra papers (modified versions of the originals)
1 Antique Fork
1 Antique Spoon
2 Butterflies
1 Wooden Door
1 Bundle Of Dry Grass
2 Fasteners
5 Flowers (4 of them come in two versions each, 2 with shining light flair)
4 Frames (2 Of them come tow versions each)
1 Gear
1 Glass
1 Greenery
1 Hat
1 Lace Doily
1 Messy Stitch
1 Old Letter
1 Old Letter Box
1 Overlay (comes in two versions, with shining light flair)
1 Pearl Swirl
1 Rolled Paper
1 Saw
1 Torn Paper
1 Tulle
1 Twine
1 Complete Alpha with uppercase letters, lowercase letters a-z (look the same like uppercase, but a bit smaller and wider),numbers and special characters.
I have included the elements in a shadowed as well as a non shadowed version in separate
folders.
The elements are created at 300 dpi for high printable quality and saved in .png file format to preserve transparency!
Papers are 12x12 (3600x3600px) created at 300 dpi and saved in .jpg file format
S4H/S4O friendly!
>>>
Sign up for my newsletter
here
to get exclusive Freebies and exclusive
Coupons, be always notified early about sales, new stuff and what else is going on!
Studio Manu - Latest Newsletter Freebie: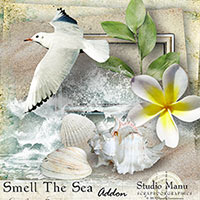 If you like this product you might also like these
All together from this collection is also available at a special discount here:
Time Honored Glow - Bundle