S4H/S4O friendly!

save $$$ when you buy the Vintage Christmas 3 Bundle with everything in it:

What is included:



*Vintage Christmas 3* - Glitter Styles



you get 9 glitter seamless textures saved in high quality jpg format and a layer style .asl file
*
Vintage Christmas 3

* - The Papers
Included are 10 beautiful textured papers created at 300 dpi.
Size is 12x12 (3600x3600 px).
Also included 9 extra papers in modified versions of the originals -

total 19 papers

included.
*
Vintage Christmas 3

* - The Elements
Content:



1 Angel
1 Anise
4 Christmas Baubles (Christmas Balls)
1 Bow
1 Boy
1 Branch (2 versions (snowy and green)
2 Buttons
1 Candle Stand with candles and fire
1 Cinnamon
4 Cookies (one of them hanging)
2 Flowers
5 Frames (one of them in two versions)
1 Girl (sitting with doll)
1 Lace (curled)
1 Lantern (two versions: white and brown)
1 Mat (glitter border)
1 Nail
1 Overlay (light effect)
2 Overlays (nuts and cranberries; one of them in tow versions)
2 Pointsettias (white and red)
1 Present
1 Ribbon (curled)
1 Rocking Horse
1 Santa
1 Santa with kids
1 Shiny Overlay
1 Straw Star
1 Swirl with glitter (two versions; one comes with light effect)
1 Tag
1 Toy Train
1 Tree
1 Wishlist (curled on top and at the bottom)
1 Text "Wishlist"
1 Wooden Toy

I have included the elements in a shadowed as well as a non shadowed version in separate
folders.
The elements are created at 300 dpi for high printable quality and saved in .png file format to preserve transparency!
*
Vintage Christmas 3

* - Quick Pages
A set of 6 beautiful Quickpages
All with realistic drop shadows ... makes scrapbooking so easy.

You just need to add your pictures and/or journaling and you are done.
There is also place to add a few additional elements if you wish.
*
Vintage Christmas 3
* - Clusters
A set of 6 Clustered Elements / Frame Clusters.
Shadows already added.
6 Clusters come without frame and 6 Clusters come with already frame added.
So for your own creativity and needs you can choose your own frames or use the finished Frame Clusters.
Everything is also separately available!

Sign up for my newsletter
here
to get exclusive Freebies and exclusive
Coupons, be always notified early about sales, new stuff and what else is going on!
Studio Manu - Latest Newsletter Freebie: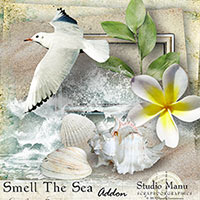 If you like this product you might also like these too:


Additionally available in this serie (not included in bundle):