These stamps and brushes are the perfect addition to the *
Vintage Christmas 3
* Collection.
Vintage Santas embellished with antique music notes and written Old Christmas Lyrics, Girl with doll looking to the sky where Santa is coming with reindeers, Winter-Christmas-Landscape, Birds and Cranberries Branches - some really amazing Vintage Christmas Stamps.
Included two version of eachstamp: with and without Title Text!
Enhance your layouts even more using these beautiful stamps / brushes.
Included separately saved .png files and an .abr file for photoshop!
S4H/S4O friendly!
Sign up for my newsletter
here
to get exclusive Freebies and exclusive
Coupons, be always notified early about sales, new stuff and what else is going on!
Studio Manu - Latest Newsletter Freebie: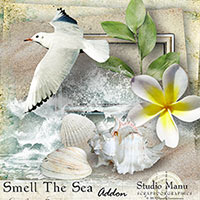 If you like this product you might also like these
There is a bundle available from this collection with huge savings (stamps not included):
(included elements, papers, glitter styles, clusters, quick pages)
Vintage Christmas 3 - Bundle
Additionally available in this serie (not included in bundle):
Vintage Christmas 2 - Alpha